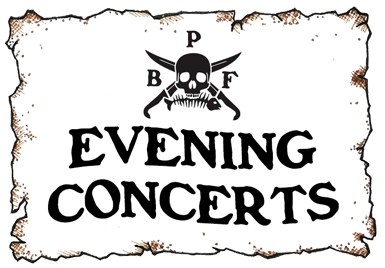 We are proud to announce that we will be hosting two Evening Concerts for 2022 Brixham Pirate Festival.
Tickets are now SOLD OUT
Saturday, 30 April
Pirate Ball with The Dolmen
Scala Hall. Doors Open @ 7:30pm
The Dolmen are a relentless organic Celtic rock band born from the county of Dorset, England. Their mission has been to infiltrate the minds and souls of a growing audience with their tribal rhythms and powerful spiritual renditions.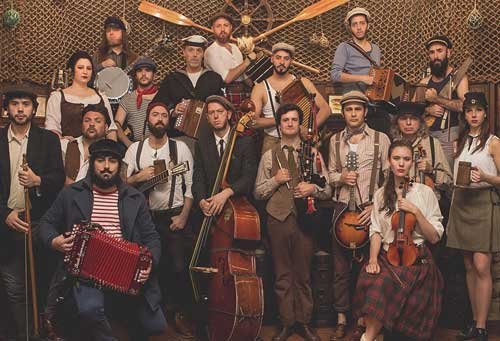 Sunday, 1 May
The Old Time Sailors
Scala Hall, Doors Open @ 7:00pm
They are a large international crew of musician sailors who bring the below-decks of the nineteenth century previous  to life, with music, songs and many  many instruments. They like the audience to join in and take part, they'll even give you a copy of their very own 'newspaper' with all the lyrics, so if you're up for it, buy a ticket (when sales begin) for  their evening concert on Sunday 1st May at Scala Hall. There will not be any free, daytime performances for this crew we're afraid…
Concerts are now Sold Out
Reivers' Gallows on the Atyla
The evening of Sunday May 1st will also have concert by Reivers' Gallows onboard The Atyla.
This concert is not hosted by The Brixham Pirate Festival, but you can find out more about it by going to the following Facebook Page.