2022
April 30 to May 2, 2022
After two long, festivalless years, The Brixham Pirate Festival is set to make a triumphant return in 2022! Please tell your friends!
Check back soon for new updates as we get them
Atyla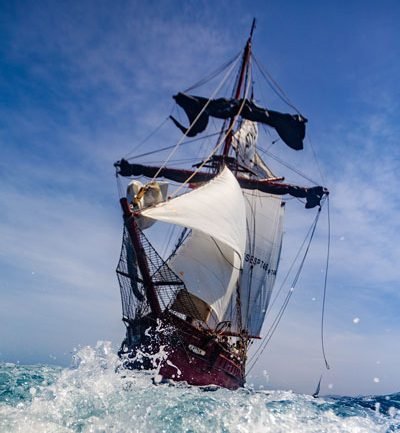 With an impressive construction story and history, Atyla has also remained in the same family her entire existence. Atyla's current innovative project is building an international community of sailors skilled both on and off the water.
Trafalgar Gun Company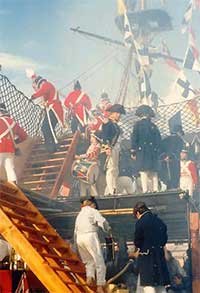 The fantastic
Trafalgar Gun Company
, wearing authentic uniforms use reproduction gun-decks, guns on carriers, and artillery to give audiences a small taste of what it would have been like to be in a nineteenth century naval battle.
For Brixham Pirate Festival 2022 they will be firing from a 10 gun deck, are bringing a gun-deck with 10 firing guns (times of displays to be confirmed)  and a small galleon which we hope will also take part in the skirmishes with the ship Atyla that will be moored nearby on the event pontoon.
They will be with us for all 3 days of the festival! Expect Very Loud Bangs!!
Wander  down to see them, by the Event Pontoon and Churchill Square, on the way to the Marina.