As always, The Brixham Pirate Festival aims to deliver a phenomenal lineup of music and entertainment for all the family in 2017!  Watch this space for a final lineup closer to the festival and regular band updates!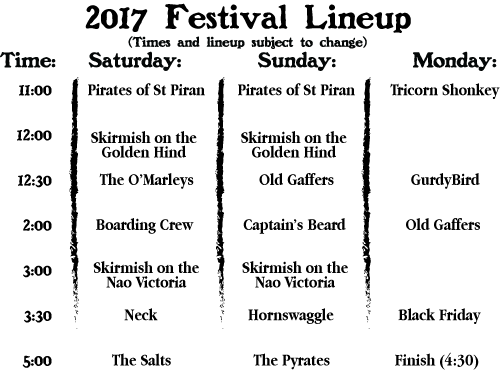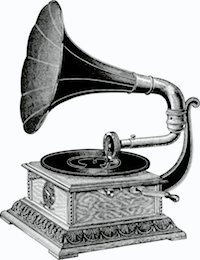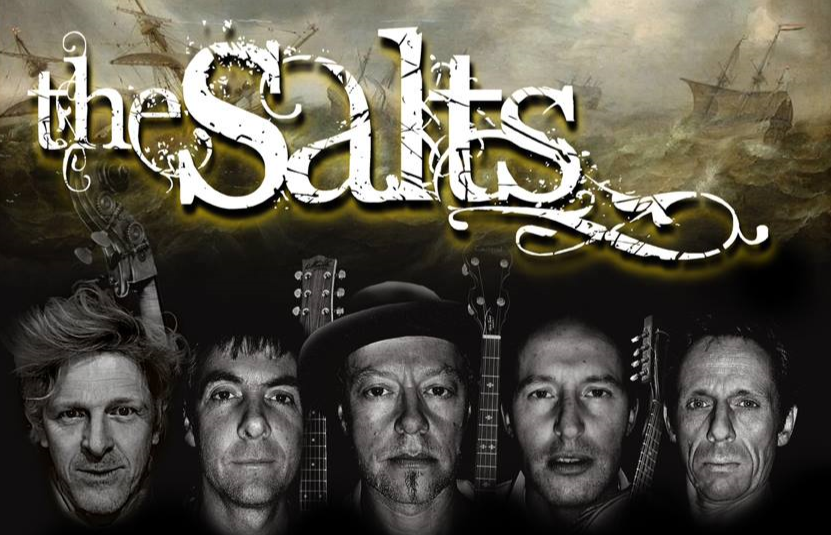 The Salts
The Salts might fit a "Bellowhead shaped hole" doing for shanties, what The Pogues did for Folk. Fronted by twice BBC Young Folk Finalist Lee Collinson-James The Salts have circumnavigated the Commonwealth with tours of Europe, Australia, New Zealand, Canada, India, Singapore and Hong Kong.
Their debut album, **She Rises **is available from Amazon and i-Tunes.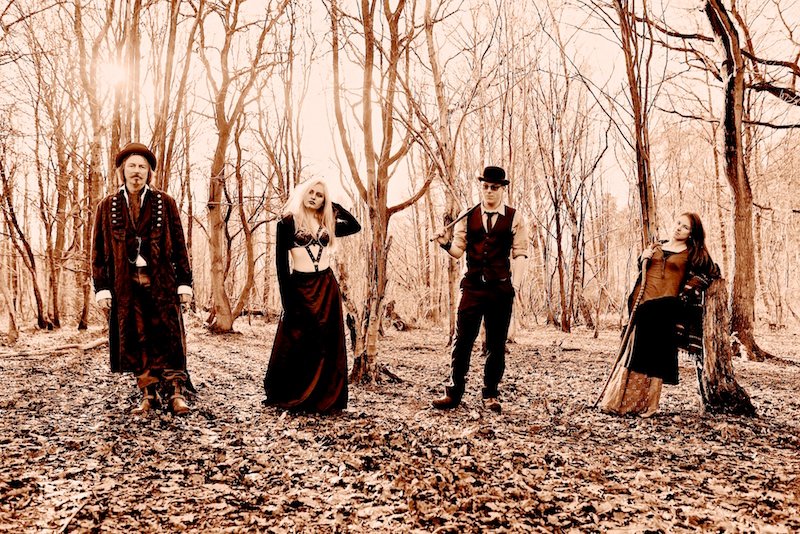 Hornswaggle
Born in the dusty cellar of a ramshackle pub, to the sounds of waves crashing and the smell of real ale, Hornswaggle emerge armed with a carnival of songs to delight and astound.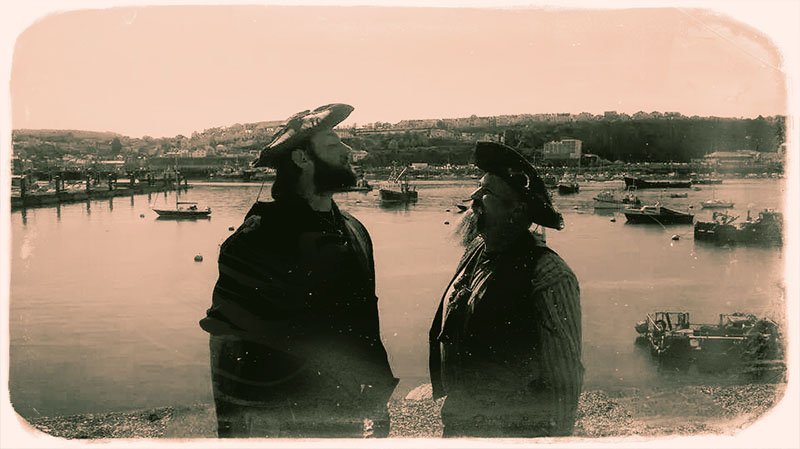 The Boarding Crew
The Boarding crew are a band of ships musicians from Chesil bay who perform in many formats, primarily there are 5 of us but can perform with just two.
We perform our own original salty sea songs.
We are one of the most original pirate bands to ever swig rum on the south west coast… prepare to be boarded.

The Pyrates
Pyrates! are a sea faring band of musical marauders who've imposed their own brand of pirate themed electric folk rock music to fellow pirates and unfortunate landlubbers not only in their own country but across the seas themselves.
These able bodied bawdy balladeers, having left their native England, now sail from the shores of the Netherlands to many rowdy ports across the world.
Armed with guitar, bass, drums and fiddle.
These gentlemen of fortune perform in full pirate costume and sing all songs in the quay of ARRRR!
Pyrates! have requisitioned countless well known folk tunes from sailors of ages past
including songs of the sea, bawdy ballads, jaunty jigs, Irish ditties, sea shanties,
drinking songs and arr'cappella folk tunes that'll be sure to have you tapping your foot and singing along in no time!
Pyrates! have performed to tens of thousands o' scurvy dogs at numerous festivals over the years, making a name for themselves in the festival scene across the Netherlands, United Kingdom and Germany. They've performed well over four hundred shows in 7 different countries across the globe!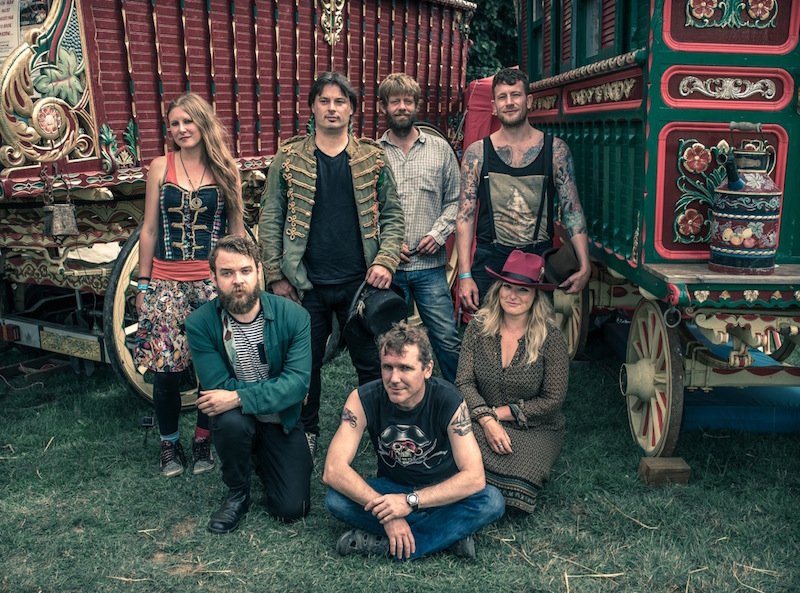 Black Friday
Black Friday formed in 2006 when singer and acoustic guitarist, Tomo, met mandolin player 'Party' and bass player 'Melon'. They later added 'Apples' on tin whistle, 'Jovian' on drums, 'Dr Bod' on electric guitar and the world famous 'Narvis Reptile' on the fiddle to complete the line up.
In 2011 they played over 100 gigs all over England and Europe at a variety of venues and festivals, such as the Maker Festival, Port Eliot Lit Fest, Electric Picnic in Ireland, Plymouth Folk Festival, Calstock Biker Festival, Burnham-on-Sea Folk Festival and Wimbourne Folk Festival. The band has recently returned from a triumphant tour of Austria which included playing at the worlds largest festival, the Donauinsel Fest in Vienna..
The band are listed in the Guinness Book of Records for performing the most gigs in one day – 30 gigs in 12 hours!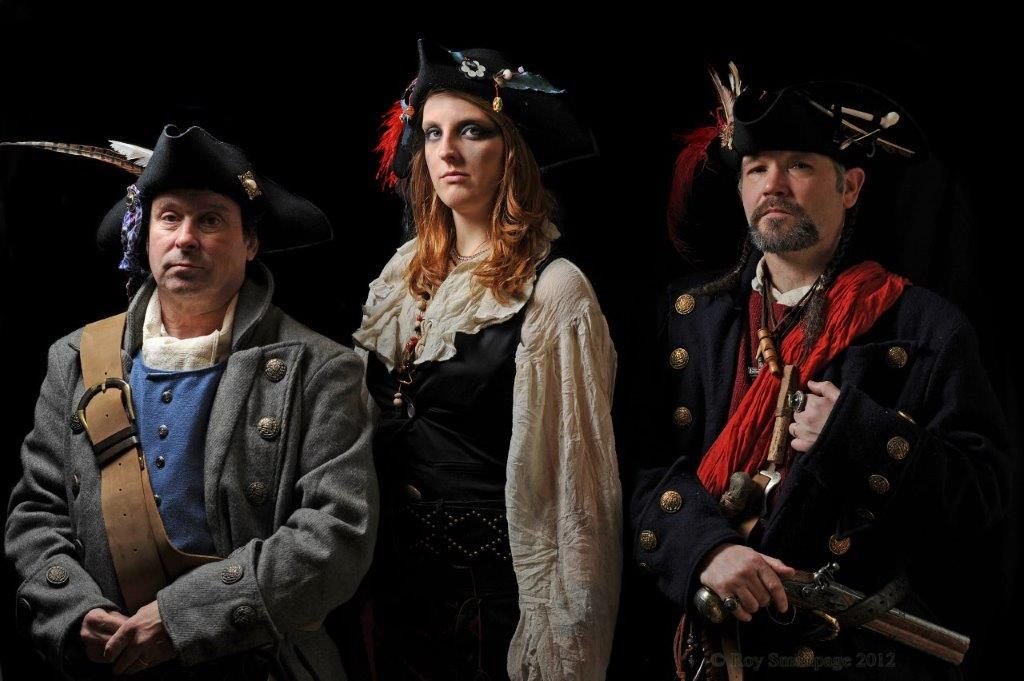 Tricorn Shonkey
Tricorn Shonkey are an experienced crew of musicians and actors based in the South West. Impressively costumed, they weave a musical tapestry of Pirates, smugglers, press-gangs, sea voyages, highwaymen and ne'er do wells! Shanties, jigs and reels are also given the Shonkey treatment; bringing a whole broadside of fun to sailors and land-lubbers' ears alike!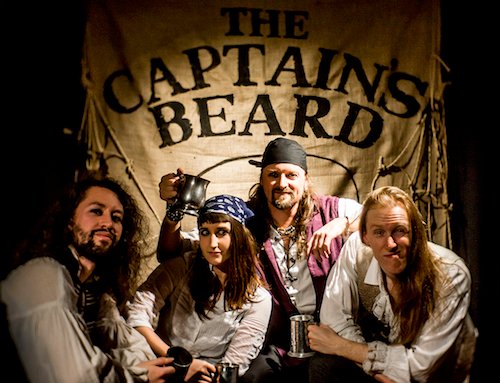 The Captain's Beard
The Captain's Beard are a briny bunch of Brightonians well known for performing traditional maritime folk music as well as original and piratical tunes of their own devising. In addition to 4 piece rum-soaked harmonies their line-up includes Accordion, Mandolin, Bodhran and a renegade Cello.
The release of their debut album "Same Ship Different Day" is scheduled for 2017 mid-March and "The Beard" will soon be roving the coasts of England and France to bring it to the ears of all you grog swilling, swashbuckling, hard jigging pirate lovers.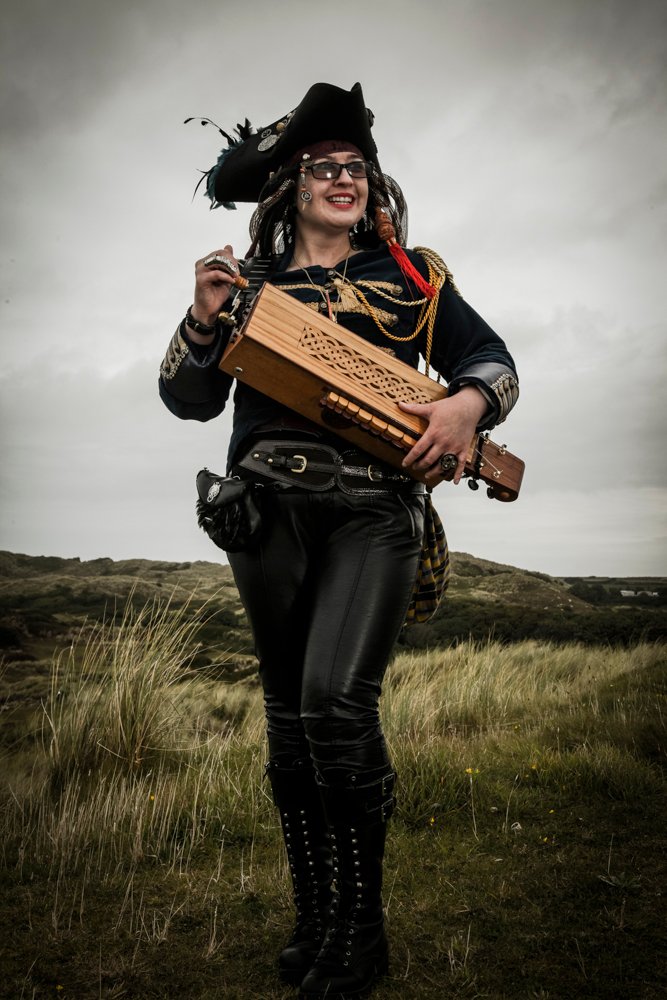 GurdyBird
Recently described as "like a folky Nine Inch Nails", GurdyBird combines a number of instruments, from virtual synths and drum machines to zither and her beloved hybrid symphonie hurdy-gurdy in her recordings. She is based in the South West of Cornwall and composes her own pieces and puts her folktronic-medieval-industrial stamp on covers of traditional tunes.
GurdyBird's sound contains many layers, and she is very much inspired by the darker aspects of history, folklore and a certain motion picture that was filmed close by! She is also often found unplugged and let loose in events and festivals,  playing in minstrel mode acoustic numbers from bawdy olde days, traditional Cornish tunes as well as some medieval numbers and original compositions. GurdyBird's physical EP, "Different Ships, Different Long Splices" was released in September 2014.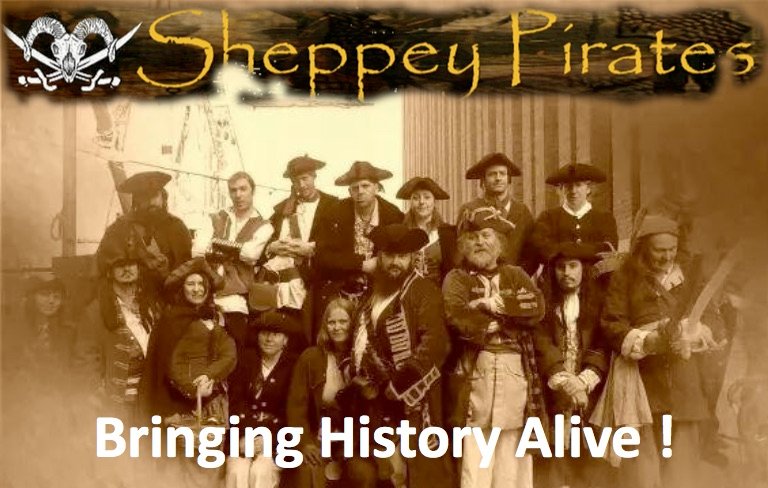 The Sheppey Pirates
The Crew of the Sheppey Pirates have been entertaining and educating the public for over 20 years.